Heating chamber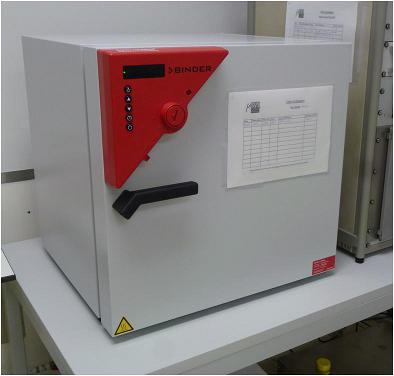 Description
The heating chamber Binder FED 53 performs general heating and drying application.
Capacities
Capacity: 53 l
Inner chamber dimensions: Width x Height x Depth = 400 x 400 x 330 mm³
Temperature range: 5°C above ambient temperature up to 300°C
Temperature variation: ±2°C at 150°C
Digital temperature setting with an accuracy of one degree
Continues temperature recording
Adjustable fan speed
4 access ports for external measurement devices
Gas connection.
Applications
The heating chamber performs rapid heating, and is used in applications needing drying and curing, as following: PCB and electronic component dehydration, adhesive and encapsulant curing, etc.