Plasma cleaning and activation: Diener Tetra 30 LF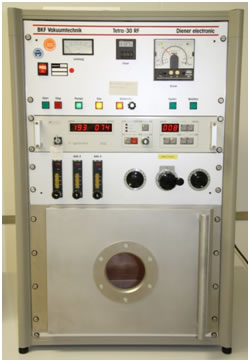 Description
The Plasma clean tool Diener Tetra 30 LF performs surface plasma cleaning and surface activation.
Capacities
40 kHz generator
2 gas channels (process gases: argon, nitrogen, air)
Tank volume of 34 L
Up to 8" (200 mm diameter) wafers.
Applications
The tool performs a surface plasma clean to facilitate wire bonding, flip chip assembly, etc. It can modify the surface, such as changing wettability: hydrophilic, hydrophobic.