UV illumination and curing spot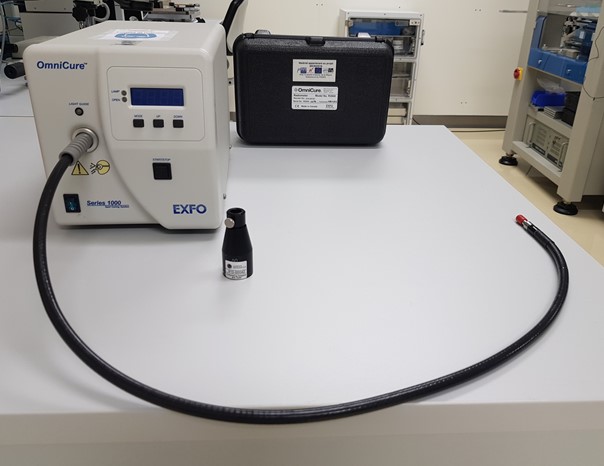 Description
The UV illumination and curing system OmniCure™ Series 1000 with a flexible light guide from Excelitas Technologies is a source of intensive UV light.
Caractéristiques
selectable bandpass filters set of 320-500nm wavelength range
powerful high-pressure 100 watt mercury vapor short arc lamp
maximum irradiance output of 18.5 W/cm²
adjustable collimating adaptor allows illumination on 3 inch diameter surface.
Applications
The UV spot curing system OmniCure™ Series 1000 is used for UV illumination:
for curing UV adhesives such as glob top and encapsulant, die attach, underfill
photosensitive layers such spin-on and dry photoresist, structural resists and etc.